For those who stay their wandering feet in Costa Rica, paradise won't get much closer than this. Tamarindo, known for its endless beaches and vibrant nightlife, is the ideal destination for those who want to experience the heart and soul of Costa Rican culture. Here's some of the best Tamarindo hotels you can chose:
Jardin del Eden Boutique Hotel
Sunbathing in a private beach garden and chilling in the daybed cabanas are the order of the day at this stunning 4-star hotel. The location is just a short distance from the hive of activity that is Tamarindo, and guests can arrange transport to the nearby Rincón de la Vieja volcano.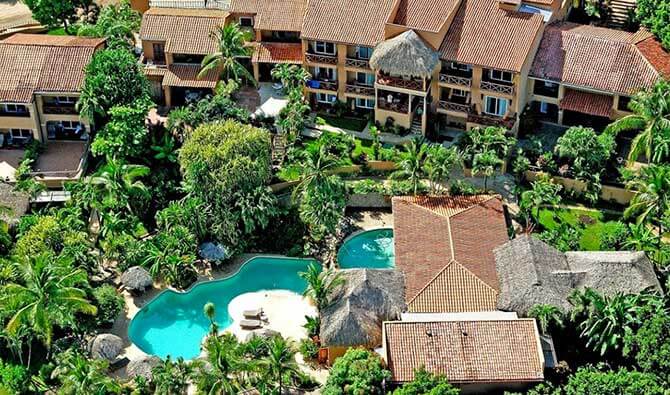 Ocho Artisan Bungalows
Those with a sense of adventure will love these luxurious treehouse-style bungalows. Kick off the vacation with a night under the stars on a decked-out deck. Easy access to the beach is on offer, and it's within walking distance of local restaurants and cafes.
Capitan Suizo Beachfront Boutique Hotel
Local entertainment and delectable cuisine keep guests enthralled at the Capitan Suizo! Guests enjoy proximity to the beach, and a private pool provides respite from the tropical heat. Just a short drive from the hotel is the fishing charter beach pickup point.
Los Altos de Eros
What is a vacation without luxury and pampering? Situated a short distance from the Tamarindo Airport is this breathtaking gem nestled in the forest. Spa treatments take place in this stunning natural setting and guests can hop down to the beach with no effort at all. Surf lessons and ATV tours are easy to arrange from the hotel.
Hotel Tamarindo Diria
Situated on Tamarindo Beach, this hotel offers both views and amenities. Guests are within walking distance of local tourist attractions and enjoy a free breakfast before they head out to explore the breathtaking surrounds. The hotel also offers beachfront massages which are a treat at sunset.
Sun, endless beaches and dense tropical jungles await visitors who make Tamarindo, Costa Rica their vacation destination.